Summer Cycling Clothing Guide
Failing to dress appropriately for a long outing on a scorching day may force you to end your ride early – a lesson I learnt the hard way. When I first started cycling, I'd head out without any sunscreen, wearing a standard jersey and short combination that weren't breathable or comfortable, and almost never wore sunglasses. By failing to protect my skin from the heat and sun, I was regularly left with painful sunburn for days or even weeks after my ride.
These days, when cycling in summer, I protect myself in a so-called 'bubble' – which is to say, I try to distance myself as much as possible from the sun and the heat with the best summer cycling clothing and accessories. Granted, this is easier said than done when riding with little or no shade, however, there are steps you can take to maintain your 'bubble' regardless of the natural covering.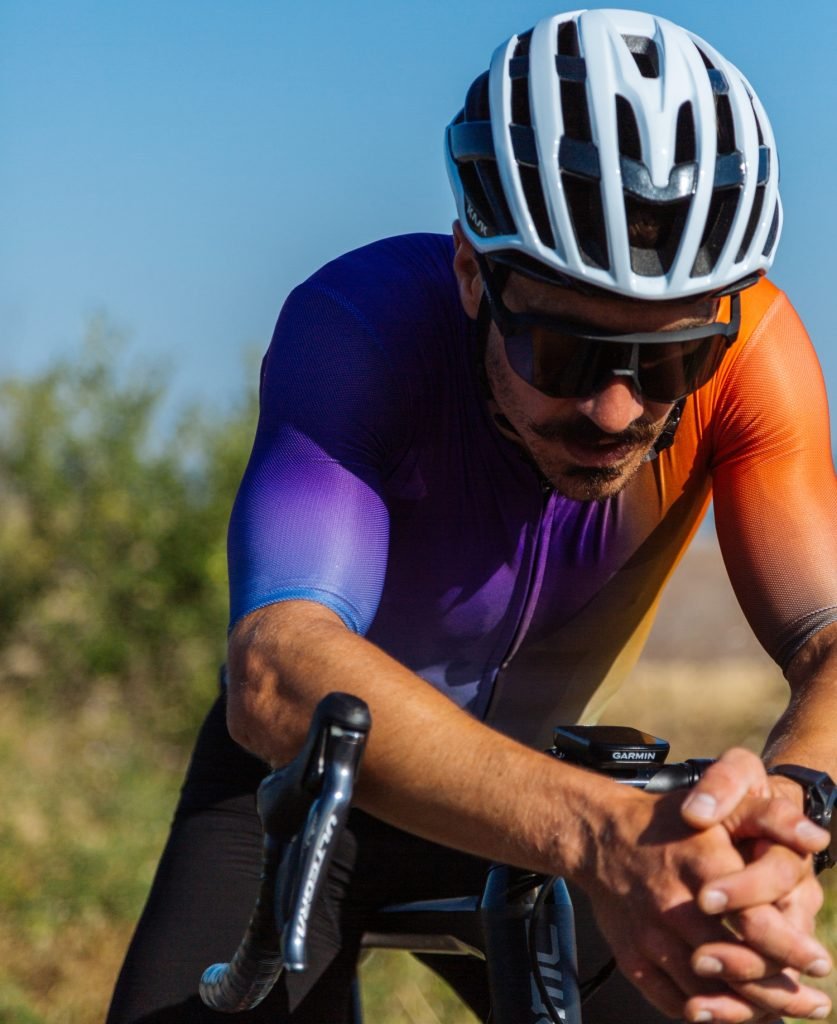 Firstly, I try to cover as much of my skin as possible with lightweight, breathable and UV-resistant clothing like shorts that come down to my knees, a cycling jersey with sleeves that drop to the elbows and a pair of sunglasses to shield my eyes. Secondly, I wear a high-quality summer baselayer to wick sweat away from my skin and keep cool. Lastly, I use plenty of sunscreen on exposed areas of skin such as my forearms, neck, face and legs. With these broad principles in mind, in this journal article, we'll take a closer look at some essential items of summer cycling kit and how each piece can revolutionize your ride.
Summer Cycling Clothing Guide:

Jerseys
Ideally, the best summer cycling jersey will be made of lightweight material and come with a full-length zip for effective temperature regulation. If you're prone to sunburn, then a jersey with a longer sleeve that stops at the elbow is essential. A great summer cycling jersey is the Sportful Bodyfit Pro Light jersey that is constructed with a breathable mesh material to keep you cool, even during the warmest conditions.