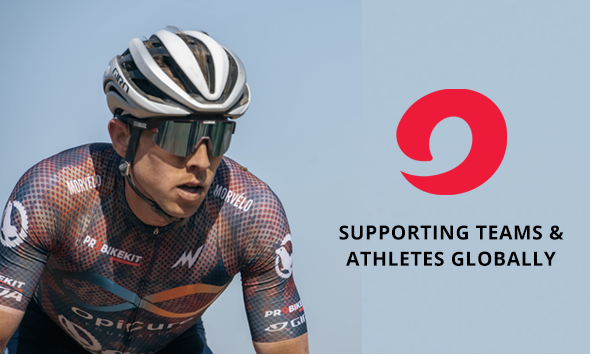 Our teams and riders come from different places and backgrounds, some are full time professionals, whilst others balance their cycling commitments with part time jobs or full time careers. All our partners have different aims and ambitions, but they all have one thing in common, they all have a passion for riding bikes. Drop our teams a follow on Instagram, cheer them on at an event near you or buy some team merch to show your support for the work they're doing, and the platforms they're giving their athletes.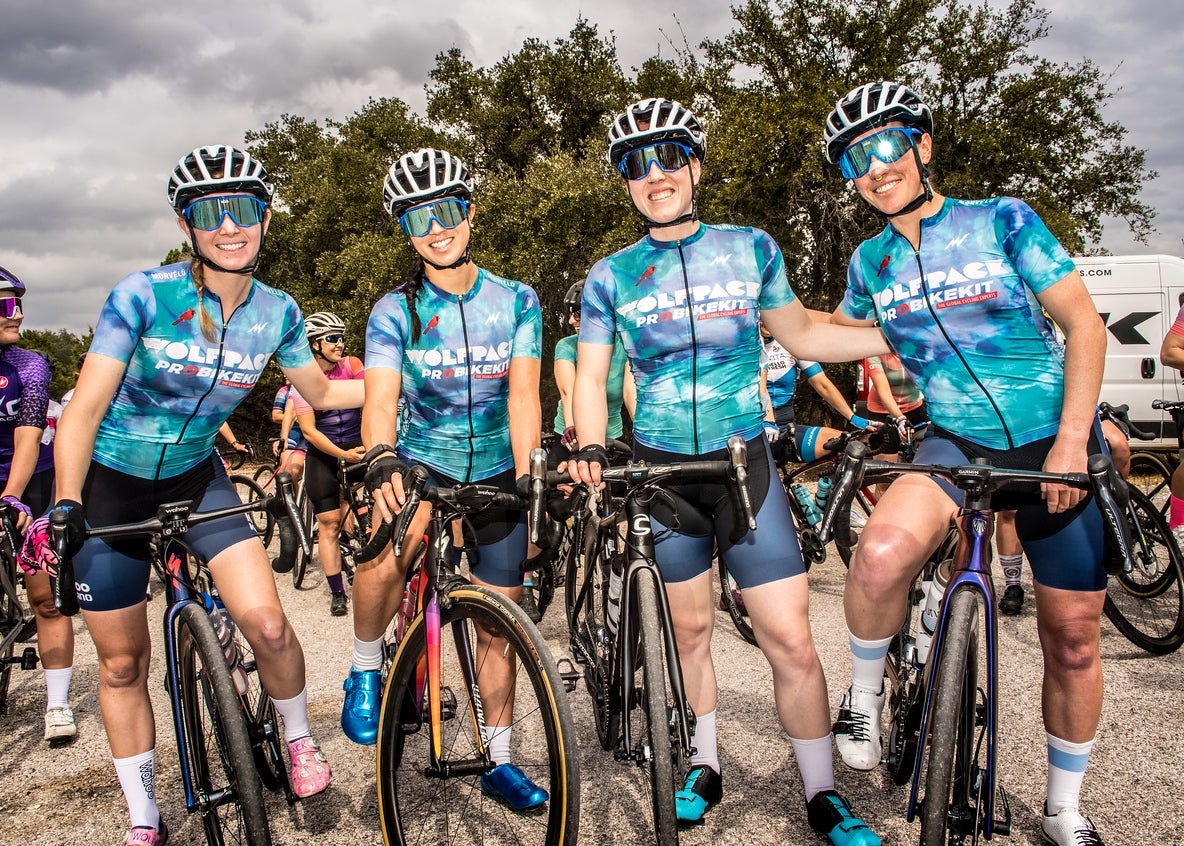 Wolfpack Racing P/B ProBikeKit
The Wolfpack story began in 2015, when founder Kelly Barrientes set up the team with a group of beginners, purely racing bikes for fun in Austin, Texas.
Seven years on - Wolfpack have grown into a driving force in women's cycling. They're one of the leading road teams in the United States, with an international roster of riders, competing in the American Criterium Cup, and at top stage races, including Joe Martin Stage Race and Redlands Classic.
The team has an international flavor to its roster in 2022, with riders from the USA, Mexico, Great Britain, Australia, New Zealand and Austria on the Packs' roster.
The team have also pioneered a national series of clinics, Level Up Your Ride, with support from Pinarello and USA Cycling, helping women to get into cycling and develop their racing skills.
Visit the teams website for more information
here
or give the team a follow on
Instagram
WOLFPACK RACING BEST SELLERS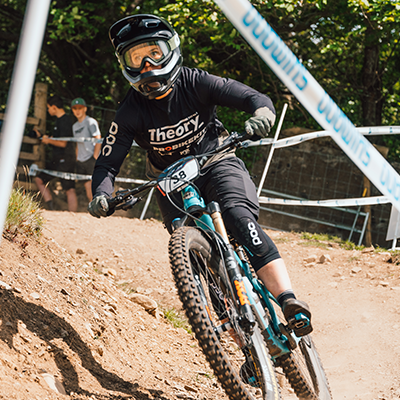 Theory Racing P/B ProBikeKit
Theory Racing P/B ProBikeKit is a professional mountain biking team based out of Los Gatos, California.
The team was launched in 2020 by manager and rider Nic Bean, with the goal of creating a fun, supportive platform that allowed riders the opportunity to compete successfully in the global Enduro World Series.
In 2017, aged just 19-years old, Nic won the US U21 National Enduro Series title in 2017. However, Nic finished the 2019 season mostly as a privateer, sourcing his own sponsors and funding. It was then, he decided to start Theory. The aim of Theory was to provide a positive race environment, stressing the importance of happiness and support throughout the season.
We chatted with Nic to find out more about the team, click here for more.
The 2022 roster consists of three elite riders: Nic Bean (USA), Julie Duvert (France) and Bradley Harris (New Zealand), plus junior rider Ivan Williams (UK), who Nic is mentoring. The focus for the team in 2022 is to see improved results for both Julie and Bradley, both who have secured impressive results early into their Enduro careers.
Follow Theory's journey - training and racing at some of the world's best mountain biking destinations on Instagram
THEORY RACING BEST SELLERS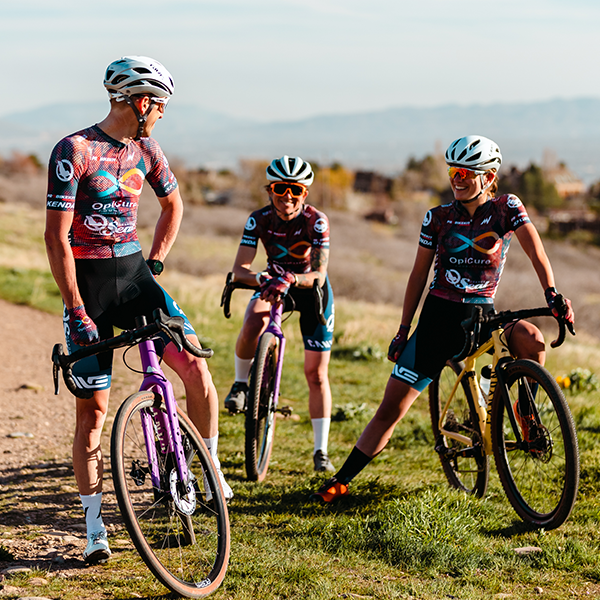 OpiCure Foundation Gravel Team
Based out of Salt Lake City, Utah, the OpiCure Foundation Gravel Team is pioneering in both medical and cycling fields.
The OpiCure Foundation is a 501(c)(3) nonprofit committed to bringing awareness of opioid addiction, redefining best practices for recovery and devoting resources to affect positive change in the Utah community and beyond. Together, ProBikeKit and OpiCure want to raise awareness about the opioid crisis by using gravel races across the United States to showcase the power of the bicycle, whilst taking you on a journey to some of the best gravel races on the planet.
The OpiCure Foundation Gravel Team is built around a strong core team, including stand-out cyclists and founders, Cullen and Griffin Easter. This year, Griffin has already raced to podium finishes at some of the biggest gravel events in the country, including Belgian Waffle Ride San Diego and Crusher in the Tushar.
In 2022, the team are also challenging Park City resident, school teacher, cyclist, and recovering Opioid addict, Lucie Kayser-Bril to complete the Belgian Waffle Ride series. We are delighted Lucie has chosen to share her story to help inspire others, and we can't wait to see how she gets on with her amazing challenge.
Follow the team's journey on Instagram